Yesterday night, GATE closed its doors for the last time. After 8 days of pure joy and sunshine, more than 40 concerts and DJ sets, endless fun at the Anger Games, awe at the skate shows and countless other surprises, we can honestly say GATE was a big hit.
Every single one the 10,0000 visitors we welcomed, looked radiant, just as we know it at Couleur Café. Our wonderful new venue Studio CityGate, shone like never before. Quick recap of week 2, before we start preparing Couleur Café 2022.

Thursday September 2, The Gallands kicked off wonderfully, Benjamin Epps earned his title as one of the greatest French rap promises and JIEM got the Brikabrak stage shaking. But the star of the evening was Pongo, the Angolan kuduro wonder who is clearly made out of pure dynamite. What. A. Show. But the party didn't stop there. The Frontal crew played just the right tracks and treated us to some damn fine surprise acts. Peet, Jazz, BERRYKRIMI and, the man himself, Zwangere Guy blew the venue to smithereens.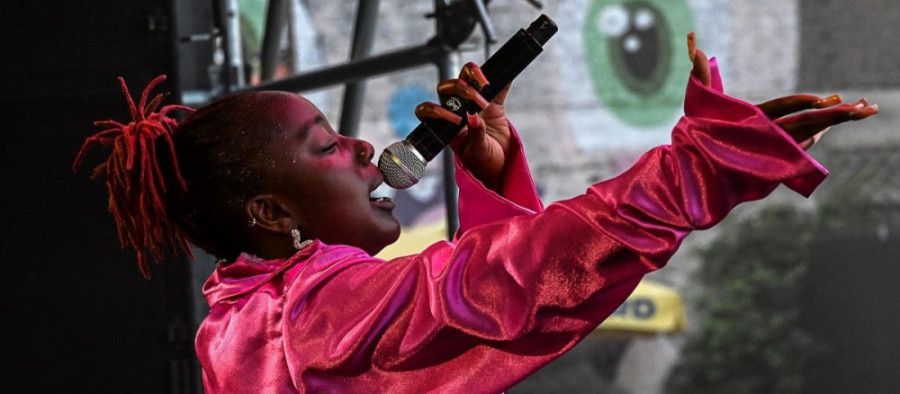 On an equally sunny Friday evening, we started with the wonderful Miss Angel, after which Cuban legend Mayito Rivera and his Conexion Cubana briefly transformed our courtyard into a Havana patio. Kevin Kofii and Dj Insecure crushed the DJ stage, JeanJass delighted the hip-hop fans (and even invited his buddy Caballero), while Habibi Funk closed the evening in beauty. Another great day.

On a sold-out Saturday we opened in style with the wonderful piano project by Juicy, somewhat later Kabola moved the swinging matongé district to Anderlecht, while DJs o'simmie and Insecure provided our daily dose of beats. But the best was yet to come. The local rap heroes L'Or du Commun played one hell of a concert and treated us to none other than Roméo Elvis as a surprise guest. Needless to say, the crowd went berserk. The icing on the cake was our very last act on the main stage, Philou Louzolo, who easily got some 3,000 legs moving to the groove of his afro-house. Big smiles all around.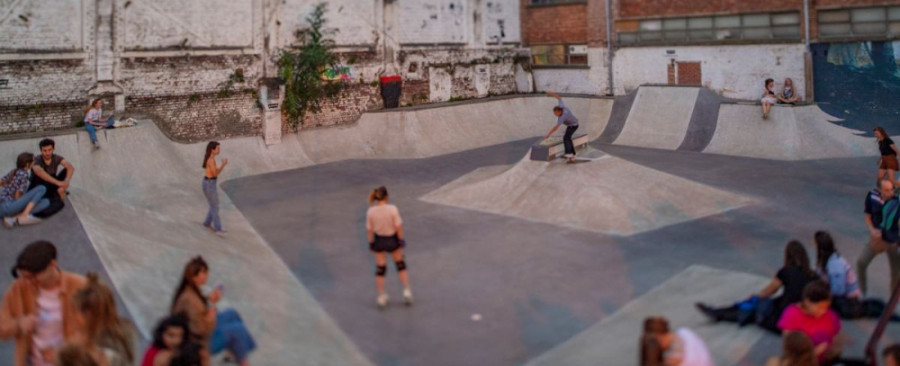 Which brings us to yesterday, our second Free Sunday. Many friends and families dropped by one last time to freely savour what GATE had to offer. Fievel is Glauque and M.CHUZI excelled on the VOLTA stage, the Brikabrak crew saved some fine DJ's for the end. Yooth, Ravi Bongo, Susobrino and Blck Mamba marked the perfect ending of 8 unforgettable days.

We already miss it. The flying hairdresser, the Anger Games war paint on your faces, the beautiful costumes of Kimbalambala République, the Metagore performances, the outrageoulsly good brass bands BRUiTAL and Borokov, our fortune teller, graffiti master Eyes-B who left his mark on the walls of Studio City Gate, the amazing skate demos by Byrrrh and Skate, the delicious food, but above all: seeing all those beautiful people dancing, laughing and partying again. Corona has robbed us of more than we ever thought possible, but damn it feels good to celebrate life again. And for that we would like to thank every visitor, collaborator, volunteer, artist, partner and our temporary neighbors at Volta, Antidote, Byrrrh and Skate and Wonderlecht from the bottom of our hearts. Thanks and see you at Couleur Café, or GATE ?